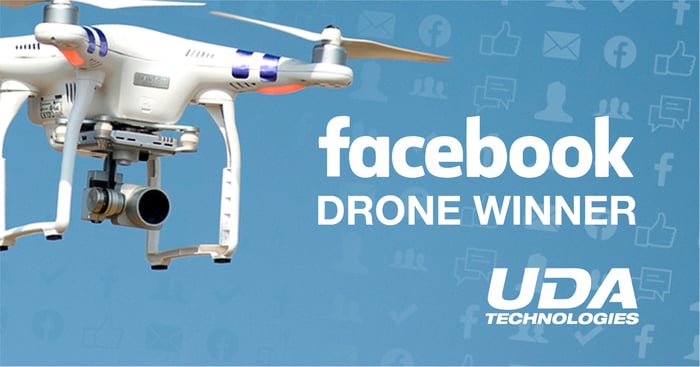 UDA Technologies today announced the winner of our Facebook DJI Phantom Drone Giveaway. The lucky winner is Mattia Zammarchi! Mattia is a student currently pursuing his PhD as a Structural Surveyor. Mattia says, "Thank you very much for your message and I don't know what to say!! I'm so excited because I will use this device for my next chapter of my research for my PhD!!!"
UDA is honored and excited to support his research as he grows the knowledge of the construction industry. We can't believe we landed on Mattia as a random choice, but we're glad we did!
Our Facebook page serves as a great way to keep in touch and to get to know a little more about us as a company. We are honored to have such a (rapidly growing) following on social media, and we are glad to send this amazing piece of technology to such a great person. We can't wait to see Mattia's work Thank you Mattia, and all of our 30,000+ followers! Stay tuned for our next giveaway at 40,000 likes.
Read More...